We have some info about Classroom Of The Elite Season 2 Release Date for you! Yes, you heard it right! Classroom Of The Elite Season 2 is actually happening!
The Classroom Of The Elite Season 1 came out for the first time on 12 July 2017. Basically, the Classroom of Elite revolves around a bunch of students at Tokyo's Metropolitan Advanced Nurturing School. Most anime at school has a rather typical place.
These are typically slice-of-life comedies or dramas with a romantic storyline that has to do with surviving yet another school festival or summer holiday. But, a school in Japanese anime is more than just a setting for love to bloom.
The Past of Classroom Of The Elite
The famous anime series is about students on a journey where not only do they have to overcome a challenging academic curriculum, but also obstacles outside the four walls of the classrooms.
Unlike most shows, where students are shown to do something against the whole concept of "with great power comes great responsibility," this show is about teens actually taking responsibility in a special and unseen manner.
The series deals with the social issues teens are going through these days, such as depression, fear of rejection and losing out, anxiety and so much more. Each character in the show has some dark quality or motive about itself that makes this story even more exciting and relatable.
The Protagonist
Kiyotaka Ayanokouji is seen to be exceptionally attractive, as evidenced by the fact that he placed 5th in ikemen among first-year males, according to Kiky Kushida's light novels. This is heavily supported by the fact that he has caught the interest of a number of females in his class, many of whom are highly popular.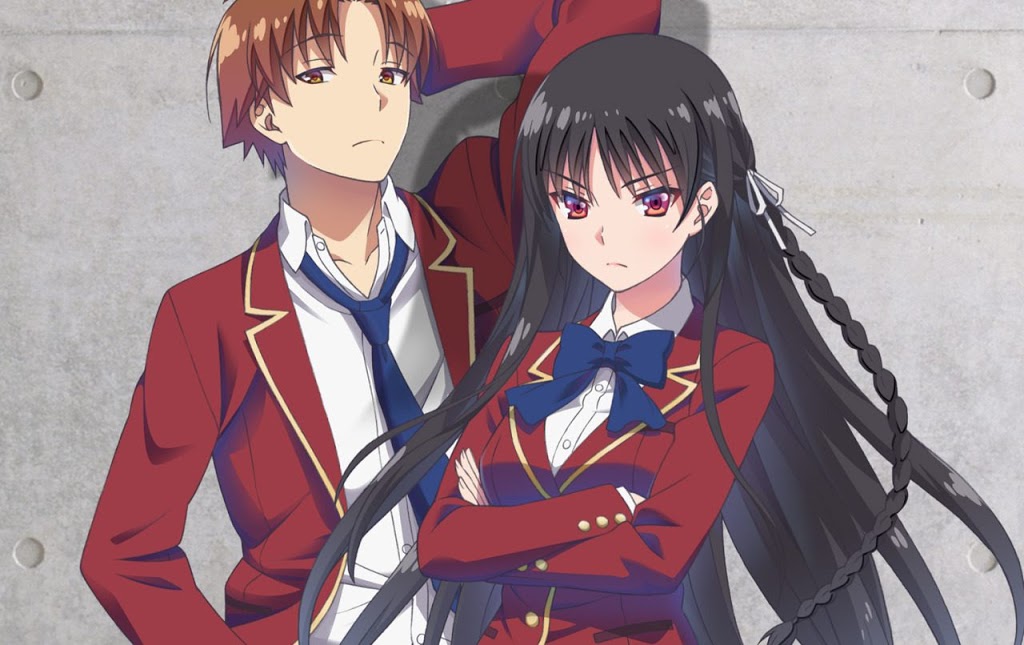 Before she started dating him, Kei said he was one of the top ten hottest boys in the school. Although getting rejected by Kiyotaka, Sat considers him hotter than even Ysuke Hirata.
He is socially awkward because he has trouble connecting with others and correctly interacting with them. As a result, he speaks in a monotonous manner (in the anime) and isolates himself from his peers, refusing to participate in social activities.
These characteristics give the impression to others that he is clever, careless, breezy, and easygoing, while also implying aloofness, delayed, or general apathy towards anything other than situations that directly affect him. This is why, after having known him for almost a year, several of his classmates still regard him as a mysterious figure.
Kiyotaka's past is shrouded in mystery, but a quick glimpse reveals that he has always been exceptionally brilliant and intuitive. Apart from his claims of participation in after-school activities such as piano, calligraphy, and tea ceremonies, nothing else is known about him.
He may or may not have done any of these things. His father had also confronted him and advised him that "those who do not exhibit their talents are fools." During his time there, Kiyotaka endured different training methods, probably involving martial arts, as well as arduous and difficult written examinations, resulting in his possessing both extreme physical and intellectual ability.
As more children began to suffer, including the fainted child, Kiyotaka eventually became the group's lone survivor. His background taught him that all humans are nothing more than tools and that the only thing that matters in the world is winning. With this mindset, he became serious about winning no matter what it took, and he was willing to sacrifice anything or anyone to reach his goal of victory.
Plot Summary
Set in the future version of Japan, the government is creating a nurturing school called the Tokyo Metropolitan Advanced High School, with the sole purpose of educating the country's next-generation so they can help the country in the future.
This institute is highly respected by the government because they believe that this institute produces leaders who may lead the country to success in the future. This institute's students have no limitations on their dress code or how they carry themselves.
There are 4 types of classes in total: A, B, C, D. As is obvious, A is the best class and D is the worst class. The story's protagonist is Kiyotaka Ayanokouji, a boy who lacks confidence and is placed in D-class.
As he always fails to make friends, he is not the most social person in his class. however, when he comes across Suzune Horikita, who insists that Kiyotaka is much smarter and needs to be put in a class other than D-class, his life begins to change for the better.
It is a prominent high school with cutting-edge facilities where nearly every student goes on to university or finds work. Students are able to choose any haircut they want or bring whatever personal accessories they want. Although the aforementioned high school appears to be heaven, the truth is that only the best kids receive special treatment.
Ayanokoji is a student in D-Class, which is where the school's "inferior" pupils are dumped in order to disgrace them. Kiyotaka Ayanokoji was placed in D-class because he was vigilant on his admission examination. Kiyotaka's condition started changing after meeting Suzune Horikita and Kiky Kushida, two other pupils in his class.
Classroom of the Elite Characters with Cast:-
Kiyotaka Ayanokoji Classroom of the Elite Season 2 main character, with Suzune Horikita, Shirō Ashiya, and others. They all have a big part to play in this season.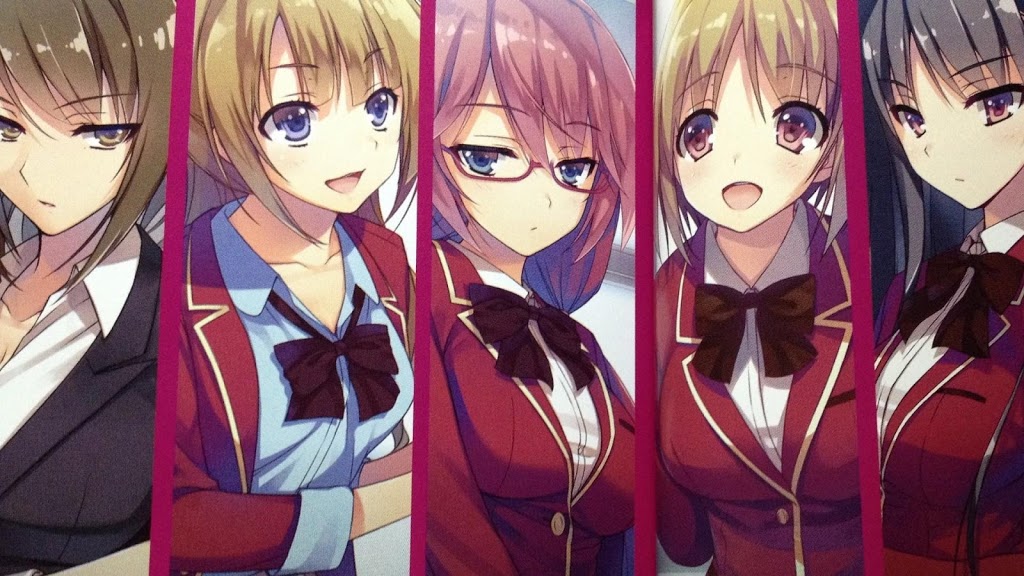 Kiyotaka Ayanokoji
Kiyotaka Ayanokoji is an easygoing and quiet student who, despite his ordinary marks (on purpose), has a keen capacity to detect the emotions of those around him with amazing accuracy and either help or wreck them.
Suzune Horikita
Suzune has an antisocial personality, which has led her to only speak to Kiyotaka Ayanokoji when she first meets him and to distrust everyone, particularly those who have sought to befriend her, such as Kiky Kushida.
She, on the other hand, was the polar opposite of Kiyotaka, dismissing it as just some other distractions while focusing only on progressing to Class A. Kiyotaka and her brother strongly believe that she was placed in Class D because of her attitude and inability to work effectively with others, or because of her tendency to focus too much on her goal.
Kikyo Kushida
Kiky is well-known among students as the D-Class idol who aspires to be friends with everyone, not just D-Class students, as she demonstrated when she offered her hand to B-Class student Honami Ichinose.
She tries to get along with Suzune Horikita (Kiky's classmate), but the latter repeatedly rejects her efforts at friendship.
| | |
| --- | --- |
| NAME OF CHARACTER | VOICE ACTOR |
| Kiyotaka Ayanokōji | Shōya Chiba |
| Suzune Horikita | Akari Kitō |
| Kikyou Kushida | Yurika Kubo |
| Kakeru Ryuuen | Masaaki Mizunaka |
| Mio Ibuki | Mikako Komatsu |
| Honami Ichinose | Nao Tōyama |
| Ryuuji Kanzaki | Akihisa Wakayama |
| Arisu Sakayanagi | Rina Hidaka |
| Kouhei Katsuragi | Satoshi Hino |
| Manabu Horikita | Yūichirō Umehara |
| Akane Tachibana | Konomi Kohara |
| Sae Chabashira | Rina Satō |
| Chie Hoshinomiya | Hisako Kanemoto |
There are also Characters like Shiranami Classroom of the Elite has many minor characters who appear in different episodes.
Classroom of the Elite Manga
Classroom of the Elite Anime is based on a popular light novel of the same name. Classroom of the Elite Light Novel is written by Shogo Kinugasa and illustrated by Shunsaku Tomose. Classroom of the Elite Manga adaptation is written by Yuyu Ichino and was first serialized in Media Factory's Monthly Comic Alive on January 27, 2016.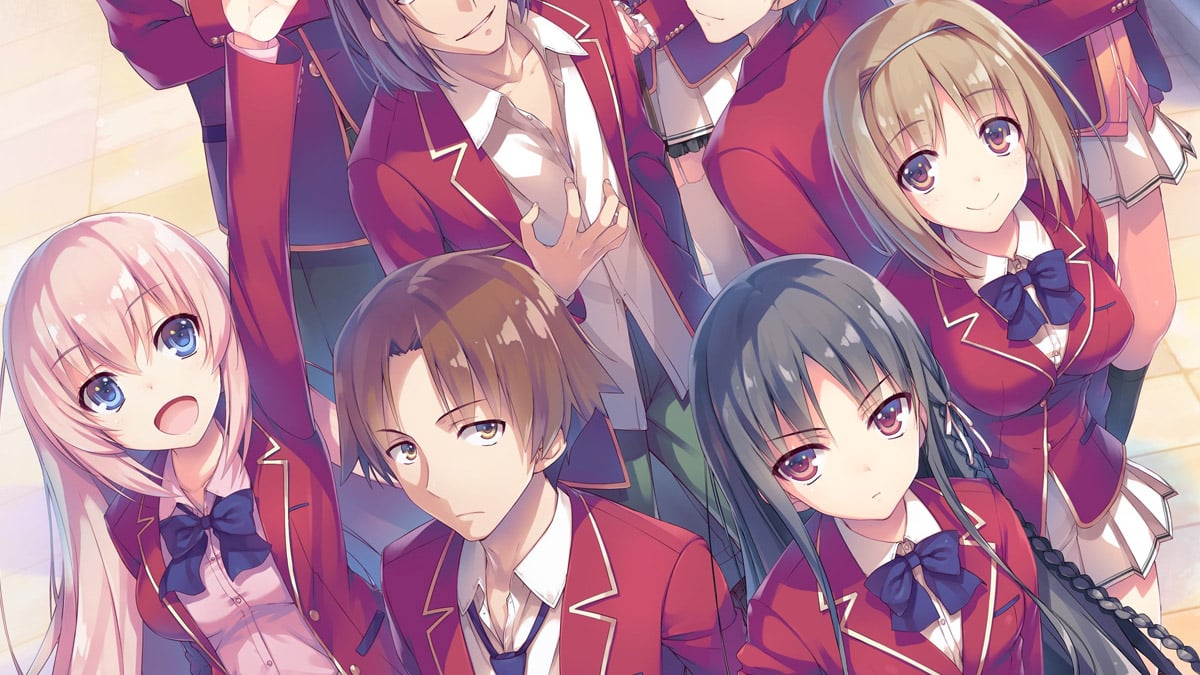 Number of Volumes and Chapters in Classroom of the Elite Manga
Last checked in February 2022, Classroom of the Elite Light Novel consists of about 15 volumes while Year 2 has 7 Volumes. Classroom of the Elite Manga has 11 volumes consisting of 54 chapters.
Manga adaptation of the sequel series Classroom of the Elite Year 2 illustrated by Shia Sasane started serializing on December 25, 2021.
Grab a cup of tea and continue reading about Classroom of Elite Season 2.
Is Classroom of the Elite Over?
The original manga and light novel and year 2 light novel series are finished while Classroom of the Elite Year 2 Manga is still being published. The latest chapter was released on June 25, 2021. New chapters of the year 2 manga series will continue in 2022. There are also some animes we can recommend to you:
Current Classroom of the Elite Anime Season and the Light Novels
The Classroom Of Elite Anime is based on a light novel, which was also adapted in January 2016 to a Youkoso Jitsuryoku manga series. It's written by Syohgo Kinugasa and Yuyu Ichino does the illustration and the manga is up to Volume 4. Studio Lerche has backed up the anime series.
Classroom of the Elite Season 2 Manga will be based on volume 4 and later of the light novels, according to the show's creators. While Classroom of the Elite Season 1 adapted volumes 1-3 of Classroom of the Elite Light Novel, and up to chapters 26 of Classroom of the Elite Manga.
Classroom of the Elite Anime Season 2 will continue from the manga from chapter 27, but there are differences from the manga as the anime is adapted from the light novel, not the manga.
Classroom of the Elite Year 2 Light Novel has ended and the final chapters might be adapted into anime soon.
Classroom of the Elite Review
Critical Reception
Classroom of Elite or Yōkoso Jitsuryoku Shijō Shugi no Kyōshitsu has received generally good ratings from critics. Classroom of the Elite Anime Review was very positive because the critics liked it due to its story and characters.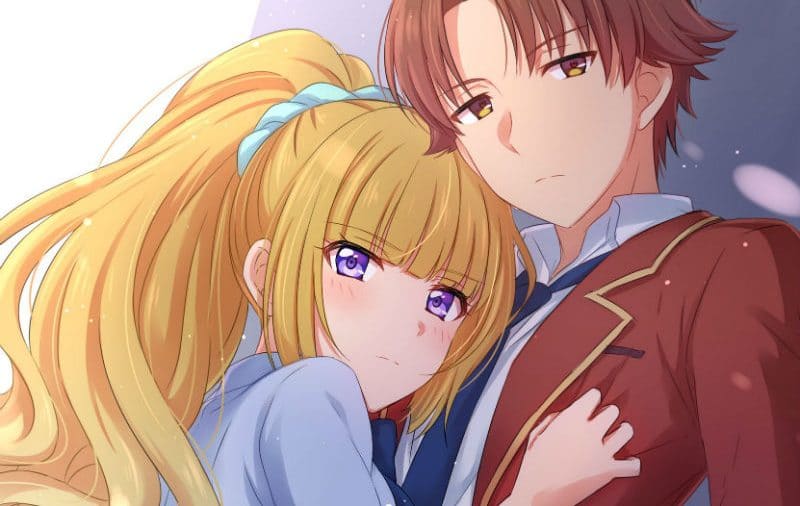 Audience Rating
It has a weighted average score of 7.6 on IMDb and 91% by Google users. MyAnimeList.net has given it 7.8/10. While Crunchyroll: 4.6/5. It has gained a large fan following and fans love it. There is a reason so many people are hyped for a new season.
Our Review
Excellent art, well-paced and pleasant. There are also some remarkable directing—certain moments are quiet when they should be, and the protagonist's inner monologues with himself are profound and reflect a deeper knowledge of his intellect.
The supporting cast is diverse, yet none of them are irritating or over-the-top. This series is something we are really looking forward to! Easily the season's best show. Classroom of Elite will help you think deeply about the characters and appreciate the conflict of interests on a personal level as well as in the larger context.
This is a must-see because of the dynamic plot progression and ambitious character development, which are backed up by excellent story writing.
Anime like Classroom of the Elite
Students make anime characters for an overwhelming majority, but romance and school drama are just two of the multiple genres a story can have. Elite Classroom is one of those anime that takes the setting of the school and turns it upside down.
It is a treat for people who like high school stories with a twist. Animes like Classroom of the Elite anime that have similar concepts or are also set in a high school or have something like a Classroom of Elite fan would like are:-
Kakegurui
It is also set in a high school where there is a class divide among students. Rich students are respected while poor students have little to no respect. Money is a status symbol.
In Nighttime, students indulge in a gambling ring to earn money so they can also be on top. The lead character becomes popular because of her unorthodox gambling style.
The Devil is a Part Timer
The Devil is a Part Timer, is an animated series of Japanese novels written by Satoshi Wagahara with Oniku illustrations. The light novel series was published in February 2011 by ASCII media works and is now published in 24 volumes. Grab a cup of tea and continue reading about the devil is a part timer season 2.
The story focuses on Kuoh Academy or Kuo Gakuen which was a school old girl before becoming a co-ed organization. But the school has a secret concealed within it that nobody knows about that it is home to many fallen angels, both good and bad angel is there.
Sword Art Online
A massive stone and steel fortress float endlessly in the sky. That was the entirety of the universe.
It took a ragtag collection of craftsmen a month to survey the area; the base floor had a diameter of around 10 kilometers, large enough to put all of Setagaya-ku inside. There were 100 levels above, all stacking straight up; the sheer immensity of it was mind-boggling. It was impossible to estimate how much data there was.
Who would have thought an anime like Sword Art Online could be compared with a high school anime. But the lead character has similarities, both are shy and introverted and place personal gains above everything. Isn't it how you win the game?
Highschool DxD
Highschool DxD moves forward and ultimately it becomes apparent that something is wrong with the Knight of the Occult Research Club, Yuuto Kiba who is mostly composed and careful.
Issei finds out Kiba behaves unusually is due to his dark and bloody past in which he was subjected to a brutal experiment. In an attempt to find out more about the mystery and secrets, an old enemy comes back with the fresh ones and is left to problems that may be ahead.
Highschool DxD is also a high school story but with demons and angels!
Classroom of the Elite Season 2 Release Date, Is it Coming or Not?
The pilot season was a triumph, and the anime did not disappoint in surprising viewers. Classroom of the Elite Season 1 premiered from April to June 2013.
There are a lot of questions like Will Classroom of the Elite get a Season 2? or Is Classroom of the Elite Season 2 Confirmed?
Classroom of Elite Anime Season 2 has a large fan base that is eagerly anticipating the new season. It has a devoted fan base that matches practically anything else in anime.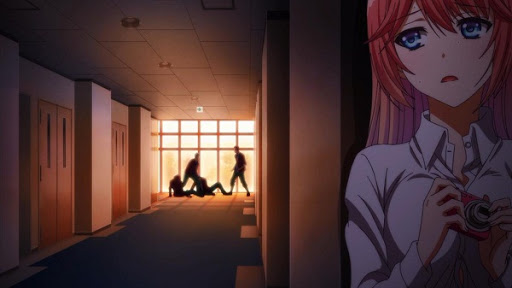 Let's look at the possibilities that drive us to assume Classroom of Elite Season 2 Release Date would have. One positive factor, as discussed earlier, is that the manga still contains enough content and material to make a second season.
The first season came out for the first time on 12 July 2017 and concluded with 12 episodes on 27 September 2017. The fact that only 3 volumes of the light novel series were used to produce the first installment, we know there are 7 more volumes of the manga still to be published.
In the future, with 12 episodes each, the amount of material and content that is there, we can be blessed with two whole new seasons like Classroom of the Elite Anime Season 2.
So, does classroom of the elite have a season 2? Yes, there is going to be!
What We Can Expect From Classroom of the Elite Season 2 Release Date:
Hoping that Volume 4 would follow the Classroom of Elite Season 2 of this anime series, the next story that will follow would be the group battles back on the cruise ship. This time however all the students were separated and divided into 12 groups by their respective zodiac signs.
This challenge is not about survival but about testing their brains as each group will have to figure out who the VIP is in the other groups. However, the test inhibited competition between groups, and the elites realized the exam's goal and began their machinations to manipulate the outcome. The classroom of elite season 2 is filled with exciting plots and dramas.
The cast of season 2 is not yet confirmed. Yet all the cast of season 1 is expected to return in Classroom of Elite Season 2. We may expect new cast members to join the team too. When is classroom of the elite season 2 is now answered.
Classroom of the Elite Season 2 Release Date Announced
The series creator has officially confirmed that they are working on Season 2. This news came after years of hiatus as the first season was released in 2017.
When will classroom of the elite season 2 release date? The official website has said that the anime will return at the end of 2022 or early 2023. This is amazing as it was one of the best anime of 2017 and we can finally see more after all!
Classroom of the Elite Season 2 official trailer on YouTube
https://www.youtube.com/watch?v=