Google announces Pixel 2 with water resistance.
Google Pixel 2 is the second smartphone made by Google. It's the smaller version of the Pixel 2 XL.

The designs for the Pixel 2 and Pixel 2 XL are pretty impressive. The Pixel 2 and Pixel XL will come out together on October 19th. The smaller version with 5-inch screen (64GB) will cost you about $649, while the XL version (64GB) will cost you $849. You can get 128GB model (for both) by adding $100 more.

After Google's October 4 launch event, the phone was ready to be pre order from Google own website. However, verizon will has started its pre orders of its own.
Google Pixel 2 release is after 2 weeks, Thursday October 19 and thats where shipments will start.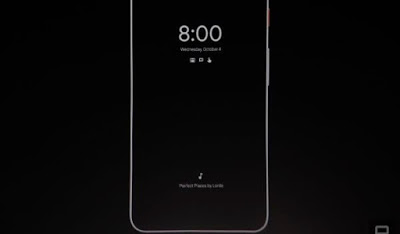 Google Pixel 2 Display.
Google Pixel 2 offers 5-inch full HD OLED display which is very common for today's generation, but goodle introduced a new feature that is Always-On Display.
The Always-On Display feature will show you date, time, messages and other notifications without waking your phone.
Google Pixel 2 Design.
Google Pixel has a fully metallic body and a chunk of glass at the top of rear, where flash and camera are located. Power/lock and the volume keys are located at the right side of the mobile, while the USB-C port is at the base of the phone.
The unbelievable change Google made in Pixel 2 is they removed the headphone jack. If you want to connect headphones you will either need bluetooth or USB-C in your device in order to use it with the new phone.
At the rear of the set a centralized round Fingerprint scanner is located, Google claims it is the most fastest fingerprint scanner ever used in the phones. Pixel 2 is also dust and water resistant, which means you can either use it in heavy rainfall or on a trip to desert of Dubai.
The phone will be available in 3 colors. Black, pure white and blue.
Power of Google Pixel 2.
Google Pixel 2 has the most powerful Snapdragon 835 Chipset which is the strongest available in the market. The phone also comes with the 4GB RAM so you can throw almost anything to it and the phone will be able to handle it without any problem.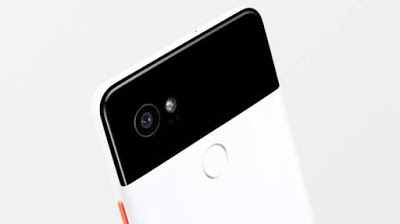 Camera of Google Pixel 2.
Google Pixel 2 camera has 98 DxO score, which is the highest score ever recorded. The Pixel 1 has 89 DxO scare. Rear camera offers 12 megapixels with the support of smart HDR and OIS (Optical Image Stabilization).
It comes with the portrait mode, allow you to take professional images similar to those taken by DSLR by focusing on the person. (Or Object). Potrait mode even works with the front camera.
Battery of Google Pixel 2.
Google promises all day battery life with a full charge. Google also claims with 15 minutes of charge the phone will able to run 7 hours. Google didn't talk about any wireless charging in the even, its better fans do not keep false expectations.
Operating System Used By Pixel 2.
Google Pixel 2 supports Android Oreo 8.0 from right of the box. Pixel 2 will be purely based on Android and fully support Google Assistant which will provide more voice features and accurate voice recognition.