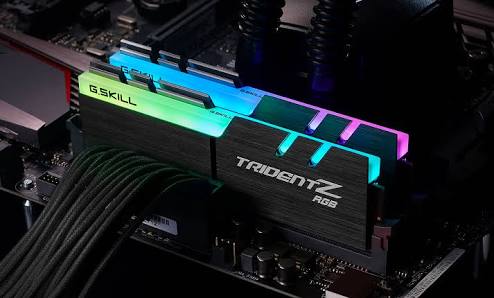 G.Skill new lineup for Intel's Coffee Lake Processors is coming this November.

Intel 8th Generation Coffee Lake Processors are here. Recently G.Skill unleashed it new Trident Z RGB memory kit with updated specs to keep up with the new Intel processors. G.Skill improved the performance of its Trident Z DDR4 RGB memory and revealed new DDR4-4200 memory.


What This Trident Z RGB do ?
You can understand from the term RGB, G.Skill is joining the race between RGB products in the market. Every model contain 4 LEDs which can shine in different colors and also come up with different effects such as colorcycle and wave. But thats not all this memory do.

We already have Trident Z RGB 32GB DDR4-3600 in the market with CL-16-16-16-36 timings but now the G.Skill will offer updated 32GB (4x8GB) kits clocked at 4,000MHZ with CL-18-19-19-39 timings. This changed in specs should give the significant boost and keep up with the new processors.
Trident Z Details
In case if you want to upgrade on Coffee Lake and also want to keep your rig old look, this is the reason new Trident Z kit wants you. G.Skill in a press conference said "that this new kit is the King of DDR4 frequency and made for pure performance seekers."

On the kit, there is no RGB or LEDs. You will just get what you wanted, 16Gb (2x8GB) of DDR4-4600 memory with CL-19-25-25-45 timings.

G.Skill didn't share much info but one great thing they did was they shared a validation tests with an Asus ROG Maximus X Apex motherboard and Intel Core i5-8600K processor.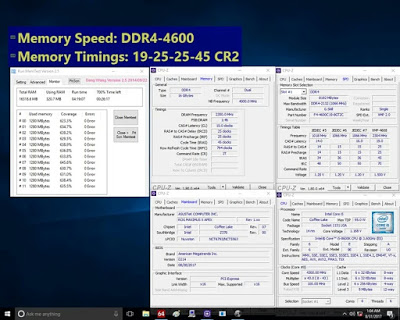 DDR4-4200 Kit
In the end G.Skill simply revealed a uknown memory kit, that if we compare it with Trident Z RGB and Trident Z peformance, it will be left in the middle. G.Skill also said that the memory kit is meant for to be used with light workstations and light weight content creation.

The kit is consist of the DDR4-4200MHz 32GB (4x8GB) with CL-19-21-21-41 clock timings. G.Skill shared a screenshot of the product's validation tests, this time run on an Asus ROG Maximus X Formula motherboard and Intel Core i5-8600K processor.