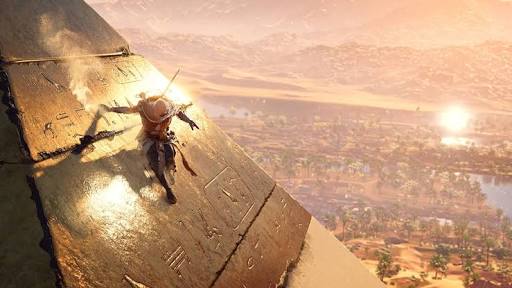 Ubisoft Releases system requirements for Assassins Creeds Origins.
Long awaited Ubisoft major title "Assassins Creed Origins" is now just a few weeks away. This time Ubisoft promised to its fan base that the Assassin's Creed Origins will be much optimized and will be playble on most of the machines.
Ubisoft says this time they played a vital role in part of optimization specially for PC port.

The coordinating producer on Assassin's Creed Origins, Jose Araiza said,
The computer version was worked and developed in same time with all the other versions by the main team in Montreal, in talk with our computer version dedicated team in Ubisoft Kiev. This approach was adopted while the game features were being designed, making PC and mouse and keyboard controls a full part of the equation.

Araiza also said, the minimum system requirements is same as the Assassins Creed Syndicate, which was released in 2015. So its a good hint that we finally going to see a optimized Assassin's Creed game.
Assassin's Creed Origins will release for Xbox one, PlayStation 4 and PC on October 27.
The System Requirements for Assassin's Creed Origins:
Minimum System Requirements
OS Windows 7 SP1, Windows 8.1, Windows 10 (64 bit versions)
Processor: Intel Core i5-2400s 2.5 GHz or AMD FX-6350 3.9 GHz or equal
Video Card: Nvidia GTX 660 or AMD R9 270 (2048 MB VRAM with Shader Model 5.0 or new )
Recommended System Requirements
OS: Windows 7 SP1, Windows 8.1, Windows 10 (64 bit versions)
Processor: Intel Core i7- 3770 3.5 GHz or AMD FX 8350 4.0 GHz
Video Card: Nvidia GTX 760 or AMD R9 280X (3GB VRAM with Shader Model 5.0 or new)